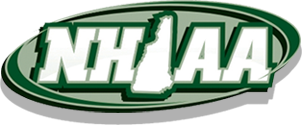 2020 does not quit!  Even after hours and hours of preparation to plan and manage a safe event during COVID, 2020 decided to throw in a few inches of snow on Derryfield!  Incredible credit goes to the NHIAA, Cross Country Committee, City of Manchester Park and Rec, and LancerTiming for taking a challenging situation and ensuring all the athletes had to worry about was running fast!  And let's not forget, if as a state and community, if we did not adhere to protocols, etc., the day would not have been possible in the first place!  Thank you for staying home!!  We hope the livestream was a great substitute!  Kudos NH!!!!  You pulled off something most states can't even think about.  Because of you, the kids had an incredible opportunity and one more coming up at MOCs!!!
And although this may embarrass him, but HUGE shout out and thanks to newhampshirecrosscountry.com co-Founder Greg Hall who lived and breathed solving the livestream challenge over the past 8 weeks to make the livestream a reality!  They are placed at the bottom of this post for replay!
So let's get on to the racing and the kids!!!  Congrats to all!  Results courtesy of LancerTiming.
---
Division 1
Division 1

PICS!
As we arrived at Derryfield Park on Saturday morning it was 23 degrees and there was an inch of snow covering the ground.  In all of my years of coaching and
running myself I never remember having a Divisional meet with snow on the ground, so this was going to be a new experience.  However, that is what we come to expect now in the year 2020, expect the unexpected.
As the girls were getting ready to compete, the atmosphere was different, quiet, but the most important thing was that the kids were having their Divisional Championships.  Three months ago nobody was sure this would actually happen.  The kids were excited and ready to run.
As the first gun went off for wave one, the first state meet for XC was underway.  Wave two, then wave three, and finally wave four and all Division One girls were off.  Dantia Braccio of Nashua North took the early lead with MaryKate Finn of BG, Katherine Kennedy of Concord and then a pack.  As the girls came into the mile and heading into the hills, Finn had taken the lead with Concord's Kennedy in second, Braccio drifted to third then a pack of runners not too far off their heels.  As for the team, it appeared to be Exeter at the mile but with the waves now mixing together, the team places were tough to count.
Heading into the two-mile mark and getting ready for the down hill, Finn had a pretty sizable lead on Kennedy and Carly Rinko (Bedford) and Anna Madden (Exeter) had moved into the top five.  There was quite a gap after the top five then the large group.  It appeared as though Concord had gained some ground on Exeter for the team title, but still looked like maybe Exeter was ahead.
As the girls headed into the final 800, BG's Finn had about a 30 meter lead on the field and seemed to heading for the title.  However, Rinko was using her track speed to slowly reel her in.  As they rounded the final tree with about 150 meters to go, Carly Rinko went charging after Finn and caught her just a few steps from the finish line for the individual title.  Finn was second, Concord's Kennedy was third then there was a bit of a gap.  Concord girls had a strong final mile to get just 7 points under Exeter to take the team title and repeat as Division 1 Champions!
Bedford would be comfortably third with Bishop Guertin edging Dover by 4 points for 4th.  South would round out the MOC qualifying placing 6th.  Punching their tickets individually were Braccio, Adele Alexander (Merrimack), Silan Gitterman (Timberlane), Grace McDonough (Londonderry) and Angela Hagstrom (Portsmouth).  Congrats to all and good luck at Meet of Champs!
-Amy Sanborn
It was certainly a Division 1 race like I had never seen before in so many ways! Arriving at the course to the sub 30 degree weather wasn't new but seeing the park blanketed in about 2 inches of snow made for an interesting view. The starting area had been shoveled out in 4 long lines to clear out spaces for the wave start that would allow for a safe start to the race. This wave style race certainly made for some interesting viewing as at times it could look like two runners were shoulder to shoulder but because one was from a different wave there was actually a gap of ten seconds or more between the runners. The grass portions of the course were definitely a little slow with the snow, but the trail section of the course was in good shape and surprisingly clear.
Hearing the gun go off four times made for an odd feel to the start to race, but once it got going, it was truly a fun one to watch. Bishop Guertin's Nate Fondakowski took the race out aggressively building up a 15 meter gap over the front pack during the first mile. A chase pack composed of Eben Bragg and Brayden Kearns of Concord, Ryan Young of Londonderry and Tyler Sheedy of
Dover would basically stay together all the way to the top of the Macintyre Hill. Matt Griffin of Londonderry seemed to hang back a bit watching the group waiting for someone to fall off to pick off.
By the bottom of the hill things had quickly changed. Young after the race told me the Concord guys threw the switch going down the hill and there was just no sticking with them from that point. Kearns did his best to stick with Bragg, but he just seemed to pull away a little more with every step over the final 1200m of the race to finish with an 11 second lead and leaving no doubt who the best runner in the Division was. Griffin's strategy of hanging back also paid off as he caught Sheedy near the final rounding of the tree and took advantage of his top tier 800m speed to take the fourth spot. Concord  1-2went (Bragg-Kearns) with Londonderry going 3-4 (Young-Griffin) made it seem like a battle for the team victory was maybe in the works. Also, impressive work by Fondakowski who looked like he was going to pay a heavy price for his early tactics but held together well to take sixth.
While the waves made the team race interesting to watch, Concord's lead was obvious even by the 2 mile mark. Standing at the top of Macintyre I was expecting to see relatively large gaps between the runners but the waves almost seemed to aid Concord's strong depth as their boys just blew past runner after runner gaining momentum as they went. Seeing their 5-6 guys blasting up the hill staring at the back of Londonderry's 3-4 made it really clear who was winning this race. Londonderry's boys looked strong too and had obviously taken advantage of the wave setup as well but they just couldn't match Concord's depth. By virtue of
several PRs and simply a gritty performance, Concord was the easy winner of the race taking their 4th consecutive Division 1 title.  They should be excited to get another shot at the Division II champions Coe-Brown.
Londonderry put together a strong race to be the clear runner up and will likely hope to get some revenge against Windham next week, who beat them earlier in the season. Bishop Guertin is a team to keep an eye on next year taking a solid third place and will return their whole varsity squad next year! Excellent race also to Nashua North, who I completely missed in the preview and had a strong showing to take fourth! The meet of champions teams are rounded out by Portsmouth and Exeter with a special kudos to Portsmouth for making it in their first year back at the Division I level.  Qualifying individually were Tyler Sheedy (Dover), Ryan Fischer (Merrimack), Joshua Felo (Merrimack), Joshua Rivers (Memorial), Tyler Lavallee (Memorial).
-Ian French
---
Division 2
In keeping with the theme of making 2020 as memorable a year as possible, Mother Nature opted for the "trick" rather than the treat for Halloween, gracing Derryfield with an inch of snow for the Divisional Championships. No complaints were to be heard among athletes and coaches however, as everyone in attendance was grateful for the opportunity to be able to race, and mindful of the fact that
several teams and individuals did not have the same opportunity. Facing a course packed down by the DI race earlier in the day, spikes were the preferred footwear and the biggest decision was whether to wear a long sleeve or brave the elements with a singlet only. With temperatures in the low 40's, it was good weather to run fast regardless of conditions.
The wave start was executed smoothly, and 4 waves of runners, separated by 10 seconds each, were off. The race leaders didn't take long to sort themselves out, with Addison Cox of Coe-Brown and Chloe Trudel of Souhegan quickly gapping the field and running shoulder to shoulder. Behind them, Merrimack Valley's Sophia Reynolds locked into 3rd position, a spot she would hold the entire race, although Hanover's Riley Roach was never more than a few seconds behind. Through the mile those four had established their positions, while Mallory Taylor of Coe-Brown, Sarah Gluek of Hanover, Stephanie Svedson of Souhegan, and Kearsarge's Lili Baers ran though as a pack. The team race also showed itself to be solidly in the hands of Coe-Brown by the mile, as second-wavers Sheldyn Fisher and Isabella Lemay had already made up the time gap, with Samantha Lemay and Tessa Millette soon to follow from the third wave. 
While things remained fairly static for the next mile, with Trudel emerging to the summit with a 2-3 second lead, Cox flipped the script on the ensuing downhill to put a small gap on Trudel. Behind the leaders things remained mostly unchanged, although Svedson was able to break free of the small pack of chasers to establish a clear hold on 5th place. Over the final mile Trudel was able to reel Cox in, only to have Addison kick away over the final quarter mile, at the same time kicking away the trials of the last couple of seasons.
Despite the harsh footing, the times were very fast, 18:21 for Cox and 18:28 for Trudel, the fastest of the day. Interestingly, the top three finishers also represented the individual champions of the last three years, with 2020 going to Addison, runner-up Chloe was the defending champion, while Sophia, in third place (19:37), was the 2018 champion. Roach and Svedson (19:51 and 19:56 respectively) each also broke the 20 minute barrier, while Taylor and Gluek (20:05 and 20:10) held their spots to the finish, placing 6th and 7th. While Kearsarge's Baers was the next to cross the line, she actually placed 9th in 20:18, as Coe-Brown's Fisher covered the course one second faster from wave two (20:17). The tenth to cross was Windham's Abby Hughes in
20:32, but she actually placed third as Lemay of Coe-Brown made up a big chunk of time from the third wave to finish 10th on time for the day (20:25). With 11th and 12th also going to Coe-Brown (Millette, 20:28, Isabella Lemay, 20:31), the Bears of Northwood had 6 runners across before any other team's third, giving them the win.
The team score pretty much followed the predicted order, with Hanover (state ranked 8th) pulling a very minor upset over 6th ranked Souhegan, who were missing a runner in Amanda Ulicny. Kearsarge placed a strong 4th, overcoming a slight off race by one of their top runners, and will move on to race at the Meet of Champions in their first year back to Division II. Lebanon, with strong races from Zoe Chinn and Sofia Amaro (who finished 1 second apart), placed as the 5th and last team to qualify, just ahead of Oyster River. Also moving on individually with Merrimack Valley's Reynolds and Windham's Hughes is Amy Burton of Kennett (15th, 20:44), Maya Brochu of Bow (17th, 20:48), and Abby Halloran of Milford (20th, 21:15). Division II will be very well-represented as usual next week in Nashua!
-Dave Irving
With the sun coming out, temperatures shooting up to the mid 40's, and grass beginning to show through the coating of snow, the gun went off for the first of 4 waves of the Division II Championship. The Coe Brown dynamic duo of Aidan Cox and Luke Tkaczyk shot right to the front on the opening hill and immediately separated themselves from the rest of the pack. They cruised through the mile in 5:03, with a chase pack 10 seconds back, including the top 2 from Windham (Rohan Rai and Trey Gonzalez), Oyster River (Andy O'Brien and Owen Fleischer) , Sanborn (Dylan and Jared Khalil), and Hanover (Sam Murray and Daniel Frost), along with Milford's Caleb Korthals.
The race strung out a bit over the second mile, as the hills of Derryfield took their toll on much of the chase pack. By the 2 mile mark, Cox showed that he wasn't phased by the hills, putting the hammer down and opening up an unbelievable 33 second lead over Tkaczyk and the rest of the field. Windham's Rai and Sanborn's Jared Khalil worked to close the gap after the downhill, with Hanover's Murray, Frost, and Mack Levy in hot pursuit. Coe-Brown's second and third waves made their way to the front, as Lars Hogne, Carter Sylvester, Wyatt Mackey, and Logan Mihelich crushed the second mile and subsequent downhill, to put themselves in line for a tremendous team finish. When the dust (snow and mud) was all settled, it was Cox cruising to his first DII individual title with Tkaczyk taking runner-up in an impressive time of 15:55. Jared Khalil broke away for 3rd (16:06) with Rai (16:12) taking 4th. Hogne (5th, 16:13) outkicked Windham's Michael Killian (6th, 16:13), followed by the Coe-Brown squad of Sylvester (7th, 16:13), Mackey (8th, 16:26), and Mihelich (9th, 16:29). Windham's Trey Gonzalez rounded out the top 10, kicking down the final stretch to finish in 16:31.  
The highlight of the day (and season), was Aidan Cox's new Derryfield Park STATE RECORD of 15:15! Only a sophomore, Cox won this race going away, completely unchallenged, and looking as smooth as can be striding through the finish line without anyone else in sight. Just to put his performance in perspective, his race on Saturday puts him in the same company as many of the best high school runners New England has ever seen. His time bests Ben True's 15:17 (Dartmouth, Saucony), Cory Thorne's (Portsmouth, U of Louisville) previous record of 15:21, John Mortimer (Londonderry, 1994 Foot Locker Runner-up), Patrick O'Brien's 15:24 (Oyster River, Dartmouth College), Matt Downin's 15:30 (Pinkerton, 1994 Foot Locker National Champion), and Eric Jenkins' 15:32, (Portsmouth, Nike Oregon Project). 
On the team scoring side of the race, NH #1 Coe-Brown took down the title in impressive fashion, with a grand total of 23 points. The Black Bears incredibly placed 6 runners in the top 9, with Cox (1st, 15:15), Tkaczyk (2nd, 15:55), Hogne (5th, 16:12), Sylvester (7th, 16:13), Mackey (8th, 16:26), and Mihelich (9th,16:29). Six runners under 16:30 at Derryfield Park in the snow?! And let's not forget about #7 runner freshman Jamie Lano, hammering out a 16:57 in his first ever divisional championship. This is the most impressive team performance we've seen in decades!  Matter
of fact, the 2009 Bishop Guertin team had an average team time of 16:09.  The Bears eclipsed that by 9 seconds with a 16:00 average.  
All schools came in realizing they were in a battle for second place, as Coe-Brown was as close to a sure thing as there is in sports. Windham ended up winning that battle, placing 3 runners in the top 10 to secure the runner-up spot.. They have continued to improve as the season's gone on, and certainly showed off their firepower on Saturday afternoon. As predicted, Hanover came in ready to roll, and took down the #3 position. They were led by their top 3 (Levy, Murray, and Frost) finishing within just 6 seconds of each other! Sanborn worked their way up to finish #4, as the brothers Khalil were once again the team's top runners. The youngest of the trio, Tyson Khalil, was the top freshman in NH on Saturday, finishing 17th in 16:48. Rounding out the top 5, and securing their chance to race the track meet that is Meet of Champs, was Oyster River. Andy O'Brien (14th, 16:39) and Owen Fleischer (19th, 16:59) led the way and will certainly look to be in the mix when they hit Mines Falls this Saturday afternoon! The boys from Durham always race well on that course, and this year shouldn't be any different. 
The five individual qualifiers from D2 were Caleb Korthals (Milford), Ian Post (Con-Val), Gavin Garzia (Kearsarge), Kariso Anderson (Souhegan), and Ethan Dodenhoff (Merrimack Valley).
The NH Cross Country community has been amazing, especially over the past few months. Let's close out the season on a high note! Best of luck to everyone competing this weekend…it's going to be a blast!
-Scott Maxwell
---
Division 3
On a day that started out at 20 degrees and with 2 inches of snow on the ground turned into a beautiful fall day with clear skies, no wind, 40 degree temperatures and great footing for the D3 championships.  With the girls getting underway at 3:30 we were about to see a great day of racing intrigue.  With a season denoted by dual meets and regional competition, there were lots of unknowns going into the race.  And with the wave start, sending out each teams 2nd, 3rd, 4th, 5th, 6th and 7th runners out at a staggered interval behind their 1st runners, sometimes the racing you're watching doesn't align with the results on paper, making the outcomes all that more exciting.
Right from the gun PCA's Liza Corso went to the front, followed by a pack of team #1s from Hopkinton, Monadnock, Bishop Brady, Campbell and Gilford.  Starting in the wave behind them, PCA teammate Brianna Malone, Corso's usual companion during a race, was making inroads on the lead wave almost immediately. As the athletes navigated the first loop of Derryfield Park before assaulting the hill after the mile the later, waves starting to merge with the prior and athletes were sorting themselves out, it was becoming apparent the Hopkinton girls were working themselves to the front of their waves and looked to be in good shape
At the mile Corso, had a 12 second lead over the pack of Brady's Katie Palmeter, Gilford's Cat Stow, Monadnock's Delaney Swanson, Campbell's Megan Whitnell and Hopkinton's Anna O'Reilly, along with Malone who had joined the chase group.  We were about to see how things shake out over the second mile.
As the racers emerged from the back side of Macintyre Ski area and descended from the two mile, Corso held a twenty + second lead over teammate Malone, with Stow, Palmeteer, Swanson, Whitnell and O'Reilly starting to string out behind them.  But as they came off the grass part of the hill Malone had cut into Corso's lead, gaining six seconds on the descent and was rolling now with her teammate in view for the duration.  Beyond the leaders both the teams of Hopkinton and Campbell were using the course well to sort themselves out, migrating towards the front of their prospective waves.
As Corso was winding herself down to the lowest elevation of the course maintaining the lead, she was finding it difficult to interpret the course layout and missed the cones marking the turn by the door, losing a little momentum readjusting, as the gap
shortened back to Malone.  As they came across the finishing hill, Corso made a few more recorrections and Malone dug deep into her 1000 meter speed to inch ever so closer.  As they rounded the final turn at the tree with a straight shot to the finish, both athletes dug deep working for the line.  Corso reached it first, running 19:24, but Malone starting in the second wave, having made up ground on the first wave, crossed the line second but would win the race, having run 19:23.
Cat Stow would break twenty minutes, running 19:59 for third, followed by Swanson and Palmeteer.  Then the race was on for team champions as Campbell's Whitnell was the next scorer, followed by Hopkinton's O'Reilly and Stockwell.  Prospect Mountain's Veronica Dowd and Monadnock's Alyssa Hall would round out the top ten.   In the team battle, Campbell's Cassie Hemming would be next in 13th, with Hopkinton countering with Clara Locke (14th), Cate Westbrook (20th) and Hannah Bennett (22nd) before Campbell's Riley Gamache (23rd.)
Hopkinton would go on to win this fairly handily, 67 points to Campbell's 110 points.  With the strong front running of Malone and Corso, PCA would finish third.  Left out of the preview was Gilford, and the Golden Eagles would step in to take the final MOC spot with 137 points, with Mascenic finishing fifth (155), which would usually make MOCs but in this COVID season will be watching from home.  Also unique to this COVID season is the top five racers not on qualifying teams make MOCs and those runners would
be Monadnock's Swanson and Hall, Palmeteer, Dowd and Newmarket's Isabel Pentony.
In the boys race it was the expected showdown between athlete on the rise in Gilford's Patrick Gandini, against D3 giant Landen Vaillancourt of Mascenic.  And once the gun went off, those two went right to the front and were relatively clear of the field by the end of the starting hill.  The chase pack assembling behind was made up of Monadnock's Tyler Hebert, Conant's Ethan Vitello, Hopkinton's Ben Daniels, Winnisquam's Dylan Robert, and PCA's Sam Harrington.
Vaillancourt and Gandini would power through the mile in 5:05, with Hebert and Vitello alone twenty seconds back, with Harrington, Roberts and Daniels another ten seconds back.  But the interesting part was just behind them in the next pack where second wave runners Mascenic's Connor Traffie, Conant's Matt Bernier, Monadnock's Harry Ryan, and Mascoma's Dirk Andrew were right off the back of the first wave and the team race was on as Mascenic, Monadnock and Conant had two through in the top
10.  The second half of the race would tell the tale.
At the two mile a lone figure emerged from the wooded section and Gandini was all alone, 30 seconds in front of Vaillancourt.  Hebert was now in pursuit of Vaillancourt, team battle potentially in the balance. Vitello would trail Hebert by ten seconds, but maybe having an even better second mile might be Monadnock's Ryan who was now in 5th and within spitting distance of Vitello.
Gandini would run untested over the final half, winning in 16:08.  Behind him Hebert was working hard on closing down Vaillancourt and Ryan closing down Vitello, and while neither would catch the one they were chasing, Ryan having started in the second wave would finish ahead of Vitello.  Traffie would be next in, giving Monadnock a 1 point advantage through two runners.  Daniels would cross next, followed by Monadnock's Donovan Lombara, then Roberts, then Monadnock's Mitchell Hill, however due to wave starts, Hill would finish ahead of Lombara in the results.  Mascenic would put the next two in with Drew Traffie rounding out the top ten and teammate Jethro Somero finishing 11th.  But with four in ahead of that, Monadnock was in the driver's seat. The Huskies would seal the deal with Jace Joslyn finishing 22nd to Mascenic's Ryan O'Shea's 29th.
Monadnock would take the solid win 45 points to Mascenic's 57 points, in a race that seemed closer.  Both teams had four in the top 11, with Monadnock having the scoring 5 in the top 22, and Mascenic with 5 in the top 29, usually enough to win outright.  Conant would finish a strong third with 96 points and Hopkinton would take the final MOC spot with 119 points.