On Saturday, for the 44th occasion, New Hampshire Cross Country will gather and compete to determine who is the best of the best for 2020.  With New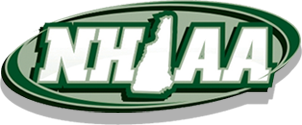 Englands and national meets canceled, this is the final competition of the season. It is the one time when the best teams across all divisions toe the line, head to head, in one race.  The individual NH State Champion is crowned, and although no team championship plaques are awarded, bragging rights for the Granite State's top team are earned.  With New Englands canceled, there will be no holding back, so we should be in for some fireworks!!!  Good luck to everyone!
Reminders:
-Same COVID rules as the Divisions especially regarding no spectators.  As with Divisions, we will be LIVESTREAMING (link at bottom of post and front page)!!  We believe we can cover close to 100% of the Mines Falls course!
-Coaches, while you can use alternates, waves cannot be changed.  If you have to use an alternate, they will be placed in the wave of the athlete being replaced.  You can do this anytime up to 2 hours prior to the meet by emailing LancerTiming.
-Coaches, make sure you double check the waves.  Waves were created based on order of your team members finish this past Saturday, which may make them look different than what you started with at Divisions.
-Please do not arrive before 1:15pm.  Although there are only the 2 races this weekend, the committee wants to limit overall time for the event.
---
Girls Race – 2:30

If one believes the merge, which could be called into question compared to previous years because of variable course conditions between races, unlike the past couple years, there seems to be a clear favorite with a hundred point cushion.  Top ranked all year, Coe-Brown girls seem to have the cushion on the rest of the state, but this is an entirely different course with what promises to be entirely different conditions (thank goodness!!!)!  At the same time, with this unique season, the merge represents the only comparison we can use.  On the merge, the Lady Bears not only have the low stick in D2 Champ Addison Cox, but also place 5 in the top 21 and 6 in the top 23 finishers.  Mallory Taylor, Sheldyn Fisher, Tessa Millette and Bella Lemay were all within 26 seconds of one another.  If they can repeat this pack time, Coe-Brown will be tough to beat.
The pack of 3 teams chasing them is a "Who's Who" of storied NH programs separated by only 18 points on the merge.  The Division 1 Champs, Concord holds the slight edge
over D2 runner-up Hanover and D1 Runner-up Exeter.  With their top runner at 15th in Katherine Kennedy, and only 1:10 back to their fifth in Katie Watt, if the Crimson Tide can move up ever so slightly, they can solidify 2nd place and take a shot at the top spot.  While Hanover has the lower stick in Riley Roach, who sits at 6th off the merge, along her teammate Sarah Glueck at 14th, if their 3rd-5th move up for the Marauders to challenge the Crimson Tide. At the same time, Exeter was 2nd to Concord by only 7 points at Divisions while holding a lead at the mile.  Will the change of venue launch the Anna Madden and Ali McFarland led Exeter to 2nd place?
The next pack of teams include Souhegan, Bedford and D3 Champion Hopkinton.  Perhaps with the weather conditions, not necessarily the snow, but the cold temps, Bedford should be favored out of this group to crack the top 3-4 teams.  They do have tremendous momentum off the individual come-from-behind win by senior Carly Rinko.  One can never count out Souhegan. Obviously they are led by all-everything Chloe Trudel, but with new freshman Stephanie Svendsen sitting at 9th on the merge, that gives the Sabers 2 in the top 10.  Quite valuable at MOCs.   While Hopkinton always sports smart pack running and is led by Anna O'Reilly and Cailey Stockwell.
Individually
With close to a minute cushion over 3rd on the merge, this looks like a third race between 2020 D2 Champ Cox and 2019 D2 Champ Trudel.  Cox has narrowly taken the first two races on hilly courses.  How will the flat course effect this awesome friendly rivalry?  Who does it favor?  We actually think it favors the fans watching the livestream!! If these two can continue the battle over an entire 5k, we can see a couple fast times come Saturday.
Portsmouth Christian teammates Liza Corsoand Brianna Malone by virtue of the wave configuration will be able to work together from the get-go.  Watch for them to both come in the top 5.  Then we have MV's Sophie Reynolds, the 2017 D2 Champ, who continues to run consistently.  Hanover's Roach will be looking to hold off D1 Champ Rinko who should be rolling in with the confidence of a champion.  Others hoping for a top 10 finish include Svendsen (Souhegan), MaryKate Finn (BG), Catherine Stow (Gilford), and Delaney Swanson (Monadnock).
---
Boys Race 3:20
Last year, NH#1 Coe-Brown won D2s with a 16:17 average time and improved to a 15:44 average at Mines Falls; a 33 second improvement.  This past weekend, they posted the fastest average time for a NH time in history of 16:00 at Derryfield.  Are we sincerely looking at a sub 15:30 average Saturday?  Or will it be similar to the 2009 Bishop Guertin team which averaged 16:08 at Derryfield and only improve by 10 seconds to 15:58 at Mines Falls?  Was this because they were saving it for New Englands?  With no New Englands, Coe-Brown can obviously spend it all!  The kicker of this is CBNA didn't necessarily have the perfect team race.  What would have their average time been if Wyatt Mackey did not take the incredible tumble on his descent as he was bearing down on 3rd and 4th out of the second wave?
With designs on upsetting Coe-Brown, watch the 4-time defending D1 Champ Concord.  Led by the tall 1-2 punch of D1 Champ Eben Bragg and runner up Brayden
Kearns, if the Crimson Tide's 3-4-5 can bridge the gap to Bragg and Kearns, Concord will be in business.  Regardless, they should comfortably be second.
Next on the merge is the Rohan Rai-led NH#3 Windham Jaguars which because of the development of junior Michael Killian along with Trey Gonzalez have developed a 3-headed monster all within the top 14 on the merge.  They hold a 19-point edge over Ryan Youngs, Matt Griffin and Londonderry.  Was this because of the cold and snow D1 encountered?  Also, with Griffin yet another week removed from his return from injury, will the Lancers bridge the gap??? Not too far behind these 2, on paper is the D2 runner-up Hanover.  They also tout a terrific trio with Mack Levy, Sam Murray and Daniel Frost.  No one can sleep on the Marauders anymore.  They can certainly leapfrog Hanover and Londonderry if those teams do.
Expect another tight battle between the perennial MOC qualifier Oyster River and relative newcomer Sanborn.  One can never count out the Bobcats with veterans Andy O'Brien and Owen Fleischer leading the way.  In turn Sanborn with the Khalil family and company should also have a low stick with brother Jared.  And do not overlook D3 Champ Monadnock.  If either OR or Sanborn should falter, look for Tyler Hebert and company to take advantage.  Other teams looking to crack the top 10 include Mascenic, Bishop Guertin, Souhegan and Nashua North. 
Individually
Yes Coe-Brown sophomore Aidan Cox popped off a historic race last week at Derryfield.  No one, not even Cox saw the result coming on that hilly course given those questionable conditions. But lets remember, both his teammate 2019 D2 Champ Luke Tkaczyk and 2020 D1 Champ Concord's Eben Bragg have both won races over the sophomore Cox this season.  Matter of fact, Bragg beat both Tkaczyk and Cox on Coe-Brown's hilly home course the last time both teams met head to head. With the track meet which is Mines Falls, coupled with the slower conditions (snow and cold) Bragg ran D1s in, does this give the Concord senior the edge? He certainly displayed a superior kick to put Cox and Tkaczyk away last time.  Because he has a similar weapon, one cannot overlook Bragg's teammate either in D1 runner-up Brayden Kearns.  He seems to be the only one who can rival Bragg in the kicking department.  Then you have the question of D3 Champ, Gilford sophomore Patrick Gandini.  Another ultra-talented sophomore, no one knows what his kick is like because he simply hasn't had to use it just yet.  Last year Keene's Jake
Velasquez and Cox seemed to grind away from the field over the second half of the course to make kicks irrelevant.  It would seem to benefit Cox, Tkaczyk and Gandini to employ a similar strategy this Saturday and for Bragg and Kearns to answer.
Also look for another sophomore, Sanborn's Jared Khalil who loves the flat courses.  He and Windham's Rai will be contenders regardless of the situation.  Also do not overlook Londonderry duo of Young and Griffin.  Does the race track actually benefit Griffin more?  We will certainly see!!!  This is what cross country in New Hampshire is all about!!!  Let's Gooooooo!!!!
Good luck to everyone!
-NHCC
---