By Mike Smith
Safe to say I love this sport.  Anyone who knows me knows I follow pretty much everything there is regarding distance running.  I pay attention to the pros, keeping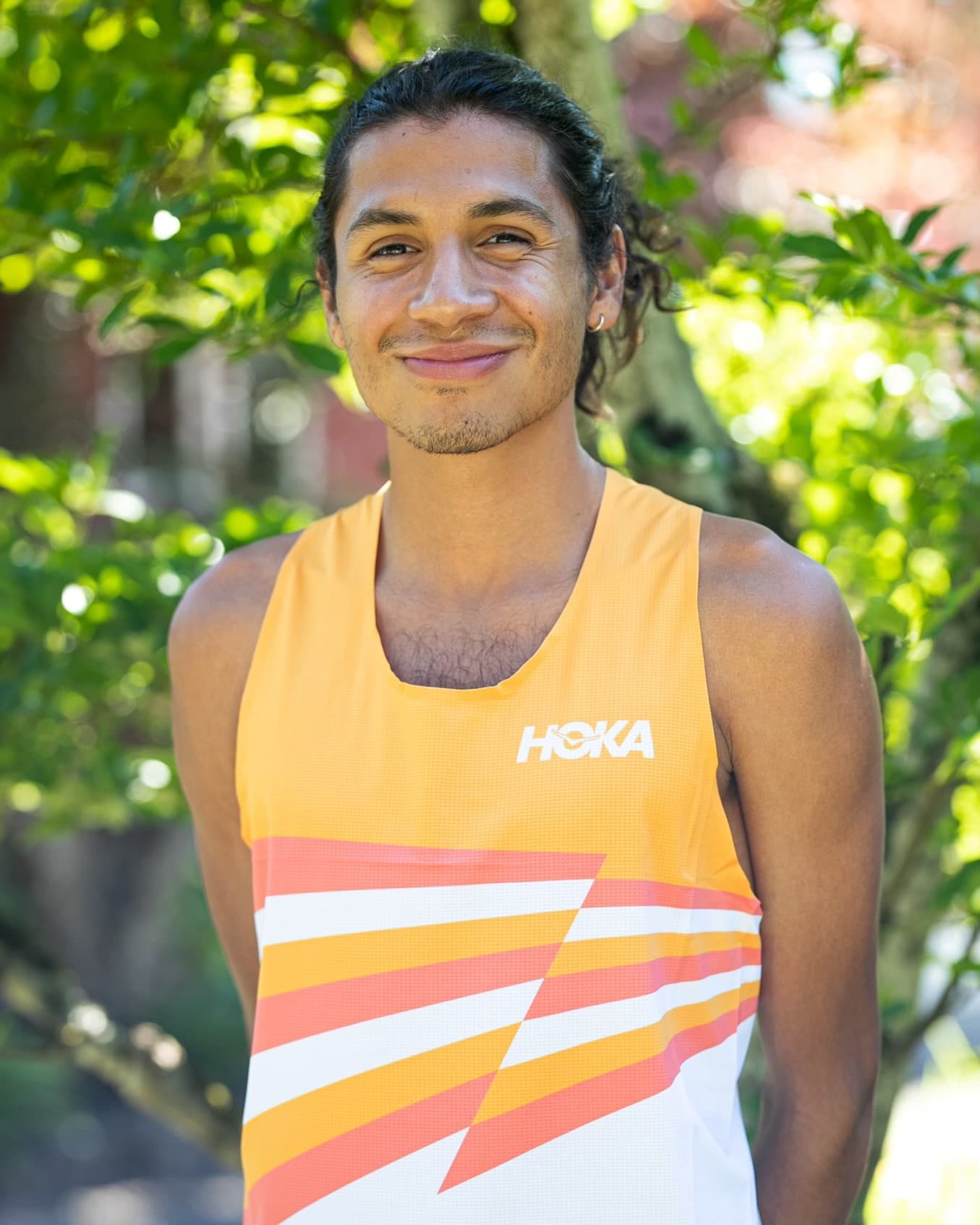 up with the goings on within the US as well as what the world's best are doing throughout the year.  I absolutely love following collegiate cross country and track and field, finding ways to watch the National Championships even when I'm attending workshops and meetings.  I follow the goings on of high school as well, easily recognized by the commentating and stories I write for NHTF.com and NHCC.com.  I even follow the middle school and youth running scene as I coach a USATF JO program when I'm not coaching high school.  So again, I love this sport.
Which is why I am elated to be able to watch Luis Grijalva have the opportunity to race in the 5000 meter preliminaries on Tuesday, August 3rd.
Grijalva just turned pro this month and represents HOKA.  Prior to this he was a three-time All American at Northern Arizona University, having contributed to two National Championships; most recently, in this fall's (winters?) cross country campaign, finishing ninth and the fourth NAU athlete across the line.  After their fourth title in five years, Grijalva ran 13:13.14 at the National Championships in June to run the automatic qualifying time for the Olympics.  Not only did this time qualify for the Olympics, but it was a Guatemalan National Record for which Luis has dual citizenship.
So here's the catch.  While not an expert on Grijalva's past or standing here in the US, Grijalva is a beneficiary of the Deferred Action for Childhood Arrivals, known as DACA, limiting his ability to leave the US and be allowed back in.  DACA doesn't allow for a path to citizenship, and also doesn't allow opportunity to leave the country to follow self interests.  And a week ago it looked as if Grijalva would be watching the Olympics much the same way I would be doing.
Thankfully our Immigration Services were able to see the importance of such an opportunity and granted Grijalva what is called "advanced parole" on Monday, allowing him to be able to travel, and more importantly, return to the US, for the opportunity to chase his dream, that of being an Olympian.  
So on Tuesday, when Grijalva steps on the track, in his white and blue for Guatemala, this red blooded American will be cheering for the Americans, Paul Chelimo, Woody Kincaid and Grant Fisher to make their way into the final, I'll also be not so secretly wishing for Luis Grijalva, the son of immigrant parents looking to better their lives and the lives of their kids, to make his way into the final as well.  And follow his American dream.